We've heard it again and again from clients over the last year. Competition for top talent is tougher than ever before. Many employers are going up against big box retailers like Amazon and Walmart in the battle for employees. So to stay on track, it's more important than ever before to hire quickly.
Our recommendation is to aim to make your hires within 10 days of posting a job.
But in order to be successful in your recruitment, it's important to recall that the quality of your hires still matters even if you speed up the hiring process. Remember, a bad hire can cost you 30% of that employee's first-year salary, so rushing into hiring the wrong person may carry more risk than its worth.
In 2023, it's still a candidate's market – meaning that job seekers have the opportunity to be selective in where they work. So how do businesses that need to hire fast do so in this kind of a job market? We've outlined eight helpful tips to get you hiring faster and more effectively.
1. Respond to all applicants immediately after they apply
Seems like a no-brainer, right? Communication is key throughout the hiring process. In fact, a CareerPlug survey of recent job seekers found that applicants consider prompt and frequent communication with their potential employer to be a major positive factor in the candidate experience. But as a business owner with a lot on your plate, you can't be glued to your inbox all day. 
So how do you pursue a great candidate who applies before another employer does? By using an applicant tracking system that automatically sends interview invitations to your ideal candidates. You can also automate sending polite rejection emails for applicants who don't check all your boxes. 
The best candidates have a lot of options, so hiring managers should hire with urgency before their top prospects move on to other offers. You can put your business at a significant advantage if you contact candidates sooner than your competition.
2. Recruit heavily from employee referrals
Instead of only recruiting from job boards, it's very likely that some great applicants are right under your nose. That's why an employee referral program can be a huge asset to your business and recruitment strategy and can help you speed up your hiring process. 
Our 2023 Recruiting Metrics Report also discovered that the best source of high-quality applicants is employee referrals, who are 9 times more likely to become a hire than candidates who apply from job boards. 
Recruiting internally through referrals is a great way to speed up your recruiting because these applicants already exist within the network of your employees. Think about it: your team already knows your company and what an ideal candidate should be, reducing the time it takes you to vet each candidate and gauge their interest. Plus, employee referrals are hired at greater rates than job boards, can be onboarded quicker, and have higher retention rates. Talk about a win-win!
3. Create templates for everything
As hiring experts, we know that creating organized templates not only saves hiring managers time, but allows them to hire more consistently. We recommend creating templates for all of your most repetitive communications with applicants, including:
Job descriptions for the roles you hire most frequently
Interview invitation emails
Follow-up emails after interviews
Rejection emails
Requests for references
By having these forms ready to go, you'll be able to not only move quickly, but also follow a standardized hiring process and create a consistent experience for all your candidates. Remember: there's no need to reinvent the wheel every time you hire.
4. Recruit via text messaging
Did you know that two-thirds of applicants expect a mobile-friendly candidate experience? 
Let's face it: we all check our smartphones several times a day, and your job seekers are no different. With this in mind, consider using text messaging in your hiring process. Text messaging has a response rate eight times faster than email, making it a quick and easy way to reach more qualified applicants.
If you're wondering how to implement texting for your business, an applicant tracking system like CareerPlug can help. In fact, CareerPlug allows hiring managers to save time by texting candidates directly, giving them a 32% faster time-to-hire rate!
Think of text recruiting as just another way to help your job seekers move along the hiring funnel and get from applicant to employee quickly. Watch the video below to see how text recruiting can speed up a hiring process:
5. Fast-track your best candidates with pre-screen questions
Let's say you're lucky enough to have lots of applicants rolling in, but you're wondering who you should be focusing your time and attention on. That's where pre-screening questions come in. Adding these questions to the job application can help you fast-track the right candidates and filter out those who don't meet your minimum criteria. 
The goal of each step in the hiring process should be to provide you with the answer to one simple question: "Do I want to know more about this person?" Having prescreen questions takes all of the guesswork off your plate in these early stages of the hiring process. This way, you can spend your time on the candidates who you do want to learn more about.
6. Speed up the interview process with automation
One LinkedIn report found that over 50% of recruiters have found automation helpful in their recruiting efforts, making it a powerful tool to consider when speeding up your own hiring process.
We recently launched Autopilot, an automated interview scheduler available in CareerPlug Premium. Autopilot instantly sends your qualified applicants a text (or email if they've opted out of texting) with a link to book an interview directly on your calendar. Candidates also receive automatic reminders if they haven't scheduled their interview yet. 
Automated interview scheduling keeps candidates engaged early and it's more convenient for them to interact with too… From a candidate's perspective, you've just made it even easier for them to move forward in your hiring process – it's win-win! 
Plus, CareerPlug clients that use Autopilot have cut their interview scheduling time by up to 91% and scheduled up to 8 times more interviews!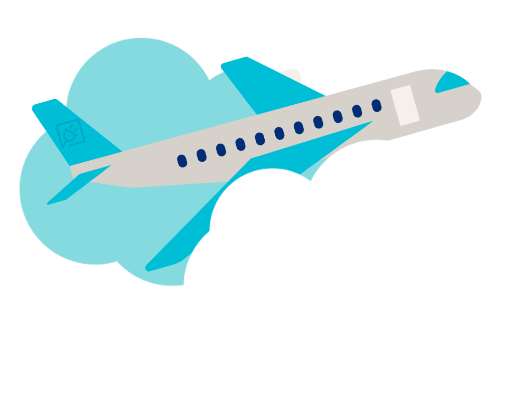 Automate Interview Scheduling with CareerPlug
Say goodbye to endless scheduling back-and-forth with your best candidates and free up more time in your hiring process. 
TRY AUTOPILOT
7. Create an ideal candidate profile to evaluate candidates faster
Before you post your job anywhere, it's important to know exactly what you're evaluating in your candidates and who it is you're looking for. The first step here is to create your ideal candidate profile. This way you can thoughtfully evaluate your job seekers, leading to faster and more consistent hiring decisions.
An ideal candidate profile can serve as your blueprint for the kinds of skills, talents, and behaviors someone needs to succeed in your open role. You can use it to guide everything from your job posting to the kinds of questions you ask in your interviews. When you start out knowing exactly who you're looking for, making the right hiring decision becomes considerably easier. 
8. Create a great candidate experience so your candidates accept your offers
In our 2023 Candidate Experience Report, we shared that 49% of job seekers reported declining a job offer because of a poor candidate experience. The top reasons cited were:
A negative experience with people in the interview process
The compensation and benefits did not meet my expectations
The role and responsibilities were different than I expected
Creating a great candidate experience can mean the difference between a candidate accepting your offer or rejecting it – causing you to prolong your recruiting. Evaluate your business' candidate experience and look for ways to improve. 
For example, employers should hold interviewers accountable for conducting great interviews – asking appropriate questions, creating a welcoming environment, and being respectful in their interactions with all candidates. People view these interactions as reflections of the company as a whole.
Providing a great candidate experience will ensure that more people say yes to your job offers. This will keep you from having to repeat the process, saving you time and other valuable resources. 
Final thoughts
As the war for talent continues onward in 2023, don't let your business fall behind the competition. Instead, utilizing these tools for your hiring strategy will not only save you time, but bring in the candidates you need to keep your business moving forward. After all, no one is going to help you navigate your business in this new world more than your team, so make sure you have the right people behind you.
Hiring Data to Help You Hire Faster
Download our 2023 Recruiting Metrics Report to see how your hiring and recruiting stats compare to others in your industry and learn tips for what you can do to make the right hires quickly and confidently.
DOWNLOAD THE REPORT