In a job seeker's market, attracting and hiring qualified candidates is more competitive than ever before. As an employer, you may be feeling more motivated to take a closer look at your hiring process and make sure you're competing at a high level.
Just as marketers and sales teams keep up with key performance indicators (KPIs), it's important for employers to monitor how their recruitment efforts are doing by looking at the data. Paying attention to your recruiting metrics can help you make the necessary adjustments to your hiring process to optimize your recruitment funnel from start to finish.
This means an improved ability to hire the right people quickly.
So which numbers should you be paying attention to? And what adjustments can you make when your recruitment process isn't meeting those performance goals?
In this blog, we'll touch on some of the main recruiting metrics to monitor and what those metrics can tell you about your hiring process.
What are recruiting metrics?
Every year, we use hiring data from our clients to create a Recruiting Metrics Report. This report establishes benchmark data for ten different industries, and gives us a pulse on trends in the hiring landscape.
Analyzing the data can be insightful and help other businesses improve their hiring processes. Metrics like this can also be extremely useful when businesses look at their own unique data individually.
Recruiting metrics are numbers, rates, and data points that show you how your hiring process is performing. They can tell you what's working and what's not working in a hiring process so that you can adjust your efforts accordingly.
Recruiting metrics to track while hiring
There are countless metrics that you can track during recruitment, but here are some of the most important numbers to monitor.
Applicant and hire sources
One important metric to keep an eye on is applicant sources. This means paying attention to where your applicants are coming from (like Indeed, Craigslist, your careers page, etc) and which sources are bringing you the best results. Keep in mind that applicant quality is more important than quantity, so not only will you want to track sources of applicants, you'll want to track which sources are actually bringing you hires.
Our data shows that applicants that come from careers pages are 3.5 times more likely to be hired than those from job boards and applicants that come from custom sources (like industry-specific, niche, and local job boards) are 4.5 times more likely to be hired than those from a job board.
Knowing which sources are bringing you the highest quality applicants can help you focus your efforts there.
Applicant conversion rates
Many employers want to know how many applicants it takes to make one hire, but that's a tricky question to answer without looking at a few other variables. There are a few different conversion rates you'll want to consider throughout the recruitment process from job posting to hire. Let's explore those now.
Click-to-apply rate
Your applicant conversion, or click-to-apply rate, is calculated by taking the number of applicants you receive for a job divided by the number of clicks you receive on your job from job seekers. You may be wondering: What's a good click-to-apply rate? We recommend taking a look at what this rate has been in the past for your company as a benchmark for your current postings.
This number tells you how many people are abandoning your job posting without applying. If this number is high, you might consider reworking your job description to entice more jobseekers to submit an application. Here's a video from our Senior Director of People, Natalie Morgan on creating a good job posting:
Application-to-interview and interview-to-hire rate
Moving down the recruitment funnel, you'll also want to track how many applicants are converting to interviews and how many of those interviews are converting to hires. Here's some insight on overall trends regarding these metrics for our Recruiting Metrics Report:
The applicant-to-interview ratio in 2022 was 3%. This means that for every 100 applicants a job posting received, 3 of those applicants were invited to interview for the role. This is a lower number than employers would like to see, and often times can be a sign of unqualified candidates or interview ghosting plaguing the hiring process.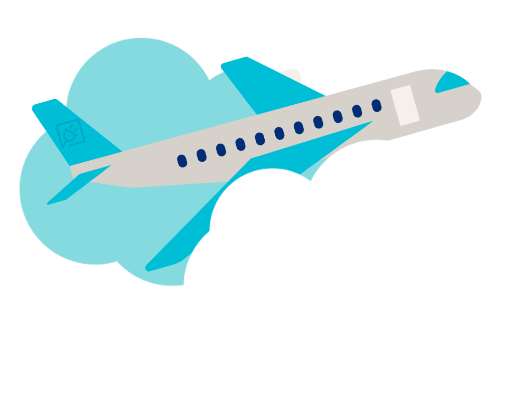 Convert More Applicants to Interviews with CareerPlug
CareerPlug recently launched a new automated interview scheduling feature, Autopilot. Employers using Autopilot spend 91% less time scheduling interviews and were able to convert applicants to interviews at a rate of up to 8 times higher than applicants contacted manually. Take a tour of the software to learn more!
GET A DEMO
Moving further down the funnel, the average interview-to-hire ratio in 2022 was 48%. This means that nearly half of all candidates interviewed ended up being hired for the role. This suggests that employers are far more efficient later in the hiring process. Track both of these numbers during your own recruitment process to see how well you are doing converting applicants through these different stages.
Average days to contact
Job seekers have more options than ever before, and the speed of your hiring process matters. In fact, 37% of entry-level and hourly workers listed being hired quickly as the most important factor when job seeking.
Prompt communication can have a big impact on the candidate experience and your ability to make the right hires. The metrics that matter here are the average time it takes to contact applicants and how long it takes to contact a candidate that you want to hire.
These numbers are very important to keep track of and to improve if necessary. One way to improve your communication in the hiring process is by using text recruiting, a feature available in CareerPlug's software. Text recruiting can not only make hiring easier, but our clients see a 32% faster time-to-hire rate with text recruiting. Watch the video below to see text recruiting in action:
Time to hire
Time to hire is an overall metric for how long it takes to complete your entire hiring process from the initial job posting to an accepted offer. This information can be useful because it can give you an idea of how long it might take to fill similar open roles in the future.
This is especially important in today's job market as our data finds that employers are speeding up their hiring processes. In 2020, the average time to hire was 24.7 days, and in 2021, that number dropped to 18.4 days. This means that employers were hiring 6.3 days – nearly a week! – faster than they were the previous year. And in 2022? Employers shaved this number down even further, to just 16.3 days.
Since the competition is moving faster than ever, we recommend contacting your qualified candidates within 24 hours, scheduling your interviews within 48 hours, and making your hires within 10 days.
It's important to have a documented and consistent hiring process to keep things moving along quickly. Still, roles that require multiple interviews, test projects, background checks, and other steps will obviously increase your time to hire. 
Some ways to speed up your hiring process? Include pre-screen questions in your application to fast track higher quality candidates. Automate your interview scheduling, and use templates where possible, like when sending an offer letter or polite rejection. 
Take action
Building a great hiring process can make for smoother recruitment. Automating that process with an ATS like CareerPlug can make it even easier to hire the right candidates quickly. Additionally, an ATS can help you and your team run detailed reports and keep track of recruiting metrics so that you can see what's working and what's not.
You don't have to be a professional recruiter to analyze your recruiting metrics and improve your hiring process. Paying attention to these numbers and setting your own benchmarks can help you make the right hires even in today's competitive market.